We all attend events where we need our makeup to last for a long time and stay looking flawless. Here's a list of my favorite products that will fit any budget. :)
Prime! Your face and your eyes. This will really help your makeup last longer, apply smoother, and help control your oil.
Clear Prep Fx Matte Foundation Primer
I love this primer! It helps my makeup last hours longer and it has salicylic acid in it. When I bought it I was told to tap it on my face instead of rubbing it in.
Save:
Make your own! Here's how:
For eyes I suggest this primer:
Splurge:
Save:
Conceal! Find a really good concealer that has great coverage. Apply a small amount on your lips if you're going to wear lipstick. It'll help make you lipstick stay on longer!
Splurge:
M.A.C Pro Longwear Concealer
$16.50 @ Maccosmetics.com or A M.A.C counter
The formula provides medium-full coverage and it's supposed to last 15 hours.
Save:
Maybelline Dream Mousse Concealer
The thick, creamy consistency provides good coverage for a good price.
Foundation! You want to find a really good foundation that matches your skin tone, has good coverage, and is long lasting! You also want to find one that has little to no SPF because this will make you look white in pictures. You want to use a bit more than you normally would to make sure your skin looks flawless for the cameras.
Splurge:
M.A.C Pro Longwear Foundation
$29.50 @ Maccosmetics.com or A M.A.C counter
This formula is meant to last for 15 hours and it has only SPF 10. It provides sheer-medium coverage and it helps control oil. Definitely one of the best long lasting foundations.
Save: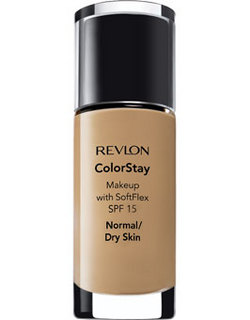 Revlon ColorStay Foundation
This is one of my favorite foundations. It gives you really great coverage and it lasts for hours. I get medium-full coverage, depending on how much I use.
Set! Finding a good setting powder is important too. This will also contribute to how long your makeup lasts. Loose or pressed depends on personal preference. A pressed powder tends to give you more coverage. Powder will also help with touch ups and soak up oil though out your event.
Splurge:
M.A.C Mineralize Skinfinish Natural
$27 @ Maccosmetics.com or A M.A.C counter
This product has low coverage which makes it perfect to set your foundation. And touch ups throughout the night will be easy to do too.
Save:
Maybelline Fit Me! Powder
I've been loving this product. It gives sheer-medium coverage that helps set my foundation.
Fix +! This product is totally optional. It smooths and blends all of your makeup together for a flawless finish. It is a bit pricey but it lasts forever, is great for a range of things, and will help your makeup last longer.
$19 @ Maccosmetics.com or a M.A.C counter
Blot! Oil blotting sheets help mattify your face. Use these before applying powder to touch up. You'll use less powder and look less cakey!
E.L.F Professional Shine Eraser
$1 @ Eyeslipsface.com or at most Targets
These are so great! They really help soak up oil and eliminate shine! And they're super affordable! I think you get 50.
Lip Balm! I always apply this before starting any of my makeup. That way I can rub it in and moisturize my lips. This also allows for you to have a smoother application for your lipstick. My favorite is..