I am really late on this post.. But here's what I got this month!
Incoco - Nail polish Applique: We all have a wild side. Eye-catching nail strips are the latest trend --- Try them on your fingers or toes.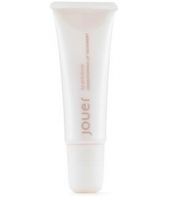 Jouer - Lip Enhancer: Why settle for plain 'ol lip balm when you can hydrate, plump, and condition all in one go? Right, we thought so.
LIV GRN - Earth Eau de Parfum: Made from sustainable ingredients, this sultry scent is laced with jasmine and sandalwood. Plus, ten percent of sales go directly to Global Green, an environmental non-profit.
Pangea Organics - Facial Cream for Normal to Combination Skin: An all-natural moisturizer, with antioxidant-rich grape extracts and essential oils, keeps skin both hydrated and shine-free.
Birchbox Friendship Bracelet
That's all that I got in this month's Birchbox! I'll have reviews up soon! (: